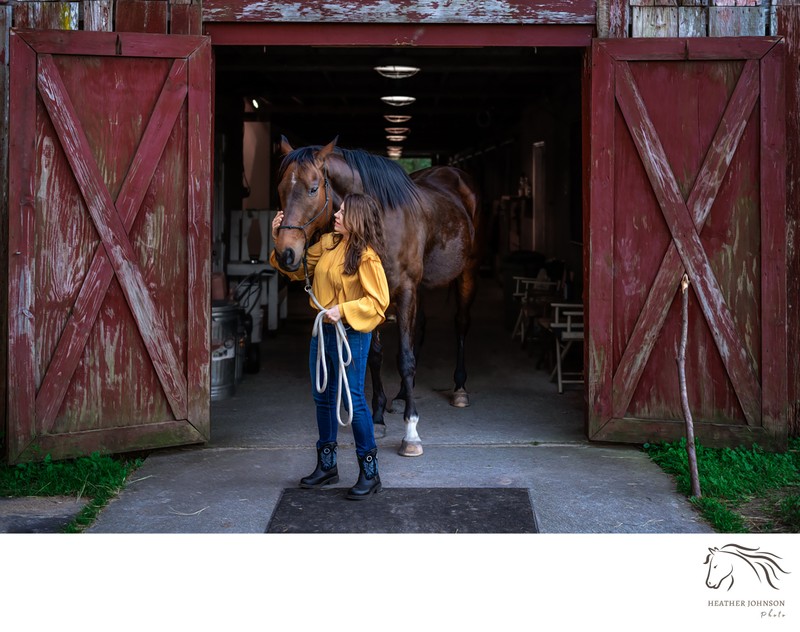 Hello
---
I am Heather Johnson a equestrian photographer and equestrian that in Charleston and Aiken South Carolina. I capture the beautiful connection between a girl her horse, that you never want to forget. Horse shows, horse event photographs, black background, hand painted portraits, and outdoor horse and rider portraiture are also areas of photography I specialize in.
I personally know how important it is to have beautiful prints of your horse and yourself that represent the love you feel for your horse. So, you can be reminded of these feelings & memories, every time you look back at your images that tell your story. Telling your story and connection between you and your horse, is our favorite session to photograph. If you are getting married; including your horse in your bridal session, engagement, or wedding is a great way to add them in your big day. Our wedding site is located here.
As long as I can remember horses have been a constant figure in my life. As a kid, like many, my life began with horses with riding lessons at a horse camp when my family lived in Georgia. At the age of 12 my family began the life of horse ownership, as long as I can remember, since then my father has always owned horses. I grew up barrel racing and then in college I moved to the hunter/jumper world when I attended Liberty University in Lynchburg, Virginia. It was many years before I owned my own horse, I bought my first horse Gatsby, in 2020. Here is a photo of myself and my horse Gatsby who is a thoroughbred.
Areas I travel to are; South Carolina, North Carolina, Georgia, Tennessee, Flordia, and Virginia Areas. Cities within South Carolina areas I travel to often are Aiken,SC; Camden,SC; Greenville,SC; Landrum,SC; Clemson,SC; Columbia,SC; Myrtle Beach, SC; Hilton Head,SC; and Bluffton,SC. Tryon, NC; Southern Pines, NC; Charlotte, NC; and Raleigh, NC; Nashville,TN; Knoxville,NC; and Chattanooga,Tennessee, and Atlanta, Buford, Conyers, Athens, and other areas of Georgia; Flordia; Wellington,FL and Ocala,FL; Virginia; Lynchburg,VA and Middleburg.VA I will travel anywhere for your equestrian horse portrait or horse show event photography.
Just a little about me:
I own a thoroughbred named gatsby and a Border Collie puppy named Tyra. Things that make me smile are; coffee, yoga, biking, and horseback riding. I am often traveling on my bike exploring a new location to photograph you, or just exploring beauty and wildlife.